Berlin wild herbs cooking class
Special courses in english

Berlin wild herbs cooking class
Short and sweet: what you can expect
Our wild herbs cooking course in Berlin and Brandenburg focusses on what is natural and wild: our indigenous wild herbs and plants! Many of them are not only full of healthy substances, they are also real culinary delights, and on top of that they do not cost anything and are available practically everywhere. The course includes a wild herb walk and a cooking course.
Drinks, as well as a wild herb buffet (organic and regional) are included!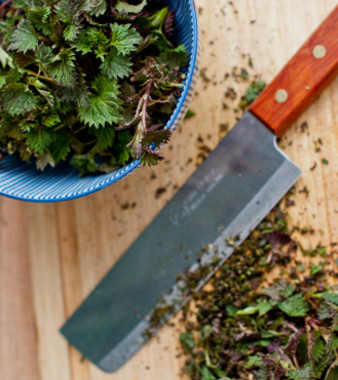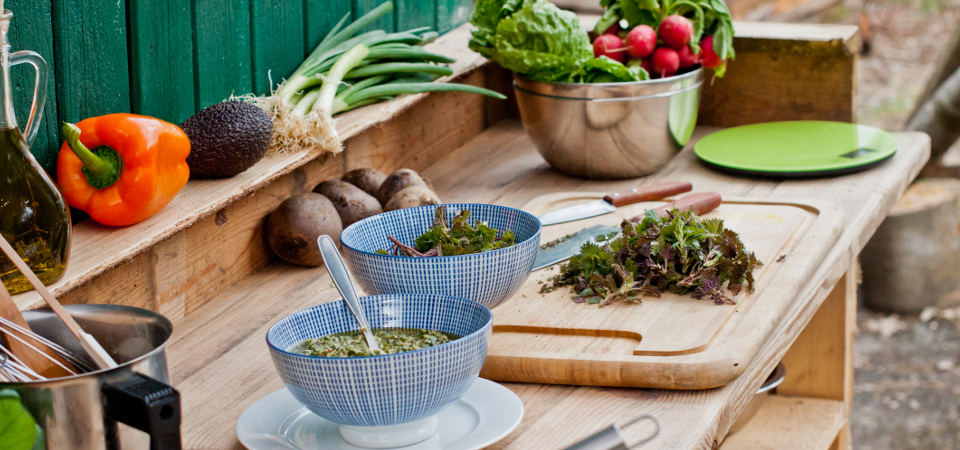 Berlin wild herbs cooking class begins with a casual wild herbal walk with the biologist and survival trainer Manuel Larbig (from the SPIEGEL documentary "Der Waldwanderer") You will learn how to distinguish between poisonous and edible herbs, and which wild herbs are suitable for cooking with. You will also learn something about etymology of plant names and how particular plants were used in the past.
In the meantime, our chef will prepare the wild herb buffet, and under her guidance we prepare another dish together to add to our buffet.
The ingredients are local and organically grown!
As a rule, the course takes place in the beautiful Stadtgut Blankenfelde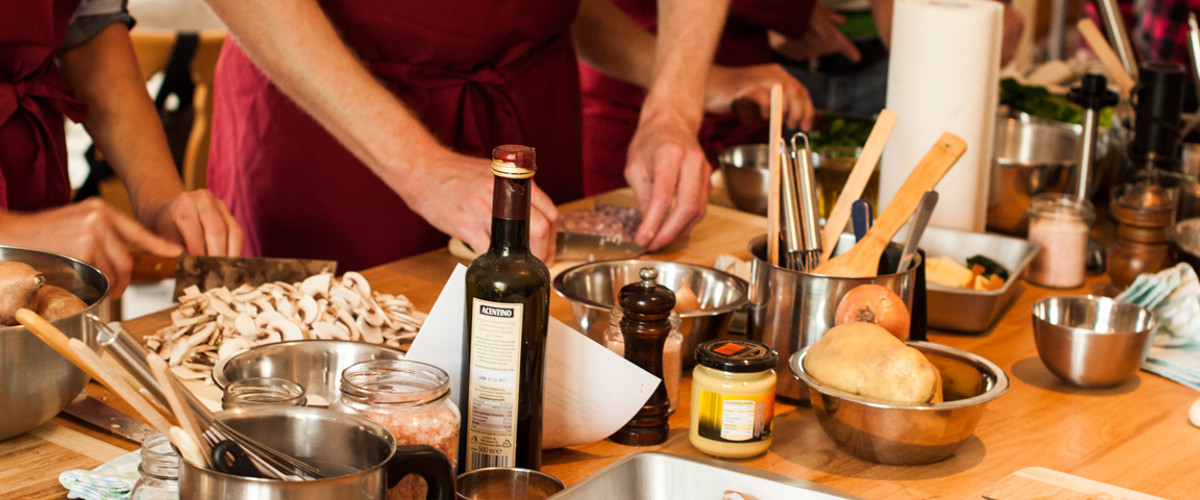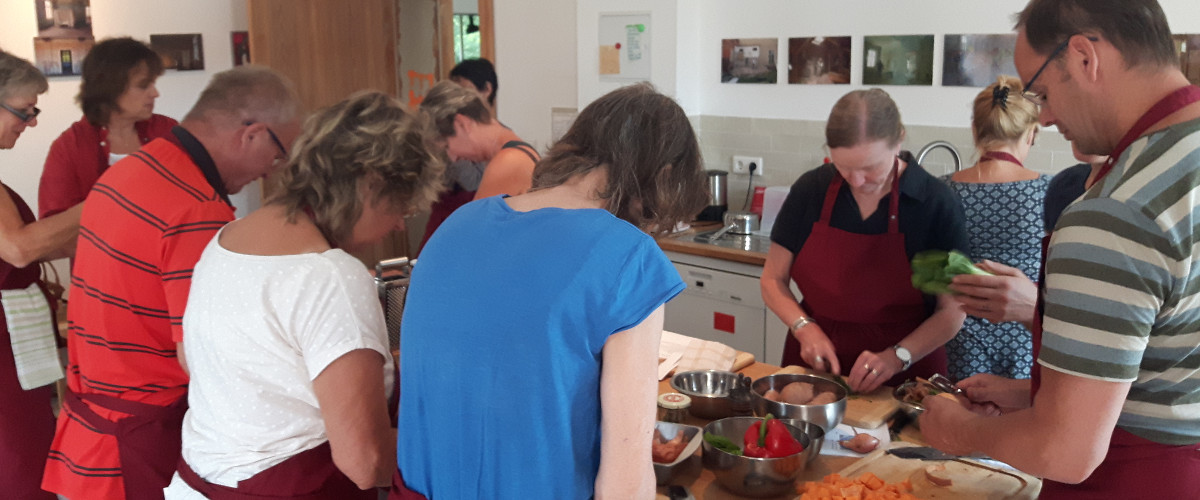 gruppe3_1200x500
Wildpflanzen Kochkurs Berlin
Wildpflanzen Kochkurs Berlin
Wildpflanzen Kochkurs Berlin
gruppe_1200x500
Essbare Wildflanzen - Kochkurs Berlin
Essbare Wildflanzen - Kochkurs Berlin
Essbare Wildflanzen - Kochkurs Berlin
Berlin wild herbs cooking class – What is it now? A wild herb walk or a cooking course? Our wild herb cooking course in Berlin is a wild herb walks and a cooking course in one. As we want to facilitate for you as a participant a high quality experience, we generally limit our tours to 12 participants. For a wild herb walk, we ask you to bring the following with you: sturdy shoes, sun protection, and clothes appropriate to the season. You will receive this information and other tips via email approximately 4 weeks before the event. If the course is cancelled due to a thunderstorm or weather warning you will receive a voucher so that you can take part at another time. We refer additionally to our Terms and Conditions, which state that a minimum of 6 participants are required in order for a course to take place. If you have any further questions concerning our wild herb cooking courses in Berlin, please send us an email or give us a call. Here is a link to our Contact Details. We wish you a "guten Appetit" and a great event!